Hackberry Creek consists of over 435,000 square feet of residential premises located in 54 buildings on a 24.6 acre site.  This high quality property has been institutionally owned and very well maintained, and recently completed an extensive interior and exterior upgrade program. 
Hackberry Creek is in an excellent location in the Las Colinas master-planned development, a sub-market of Dallas, Texas, overlooking the prestigious Hackberry Creek Country Club.  It has close access to Las Colinas' three major highway systems and the DART Light Rail Line which opened service in Las Colinas in 2012.
The property had an extensive interior and exterior upgrade program completed in 2007.  Community amenities include: two pools, two jacuzzis, 24-hour fitness center with television, barbeque grills, clubroom, conference room, business center, four laundry facilities, covered parking, door-to-door trash five nights per week, and wireless internet in the clubhouse, pool areas and fitness center.
Pure Multi-Family REIT LP
Pure Multi-Family REIT LP was a Canadian-based publically traded REIT LP which offered investors exposure to attractive institutional quality U.S. multi-family real estate assets, from its IPO in January 2012 until its sale in September 2019.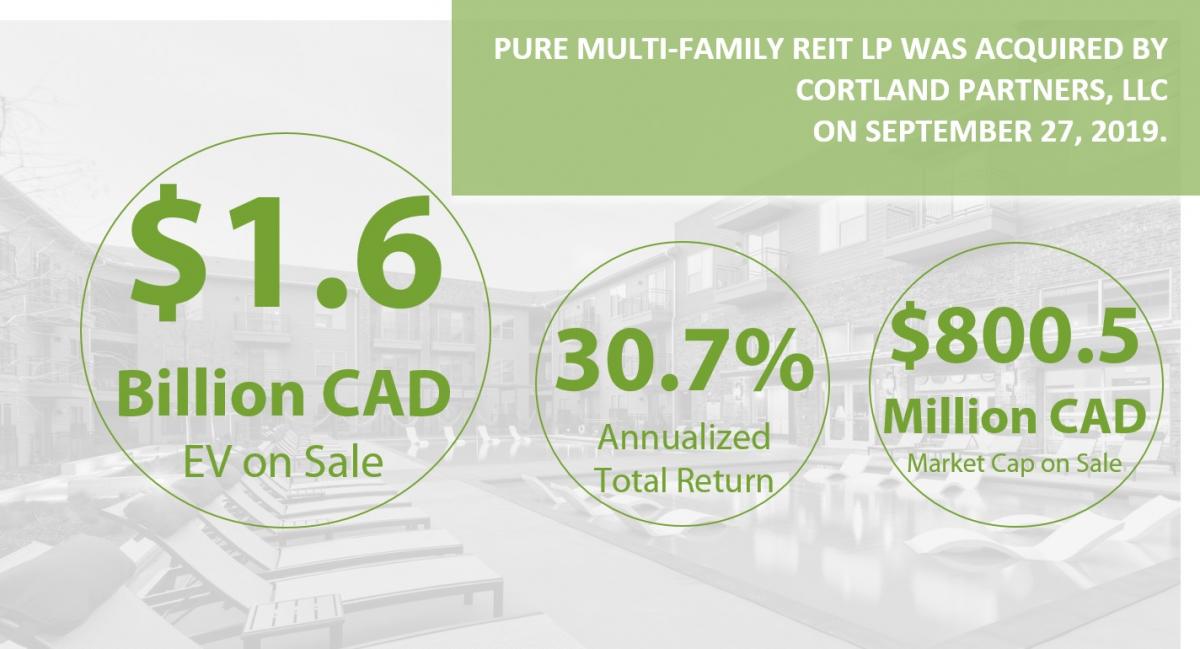 Rentable Area (sq ft): 435,208
Site Area (acres): 24.6
Number of Units: 560