The Preserve at Arbor Hills has a total of 310,072 square feet of rentable area which is comprised of 330 residential units, ranging in size from 692 to 1,415 square feet, in four two-storey and 17 three-storey stucco buildings.  Built in 1998, the Preserve at Arbor Hills is located in Plano, a northern suburb of Dallas, and includes a resort-style swimming pool, heated spa, business centre, clubroom, 24-hour fitness centre and picnic areas with outdoor kitchens.  The Preserve at Arbor Hills overlooks the Arbor Hills Nature Preserve, a 200 acre park featuring vast areas of natural beauty for walking, jogging, hiking, and other outdoor activities.
Pure Multi-Family REIT LP
Pure Multi-Family REIT LP was a Canadian-based publically traded REIT LP which offered investors exposure to attractive institutional quality U.S. multi-family real estate assets, from its IPO in January 2012 until its sale in September 2019.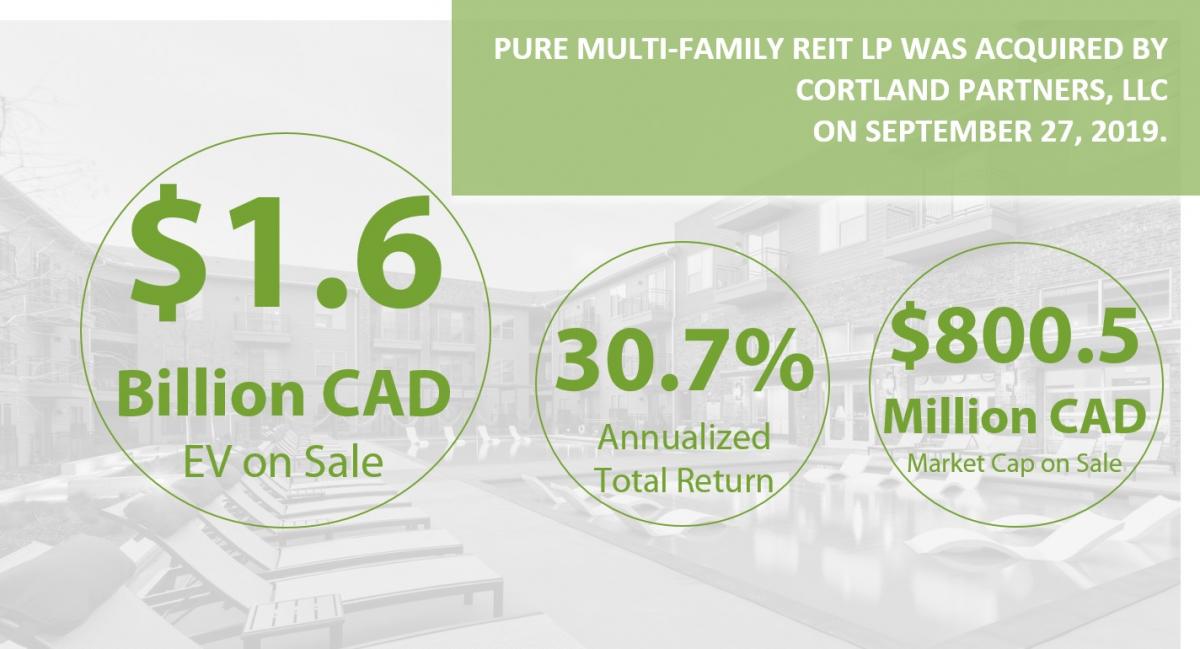 Rentable Area (sq ft): 310,072
Site Area (acres): 15.3
Number of Units: 330