Developed by Trammel Crowe Residential in 1996, Pinnacle at Union Hills is a 264 unit, institutional quality asset, with an average unit size of 1,019 square feet. 
Pinnacle at Union Hills  is located in a strong North Phoenix location that borders the future Arizona Biomedical Corridor and the prestigious North Scottsdale submarket. Approximately 77% of the units have been upgraded with an interior renovation package that includes stainless steel appliances, Corian countertops and wood-plank vinyl flooring. Pinnacle features two resort-style swimming pools, a 24-hour fitness centre, stand-alone leasing office and Wi-Fi café.
Pure Multi-Family REIT LP
Pure Multi-Family REIT LP was a Canadian-based publically traded REIT LP which offered investors exposure to attractive institutional quality U.S. multi-family real estate assets, from its IPO in January 2012 until its sale in September 2019.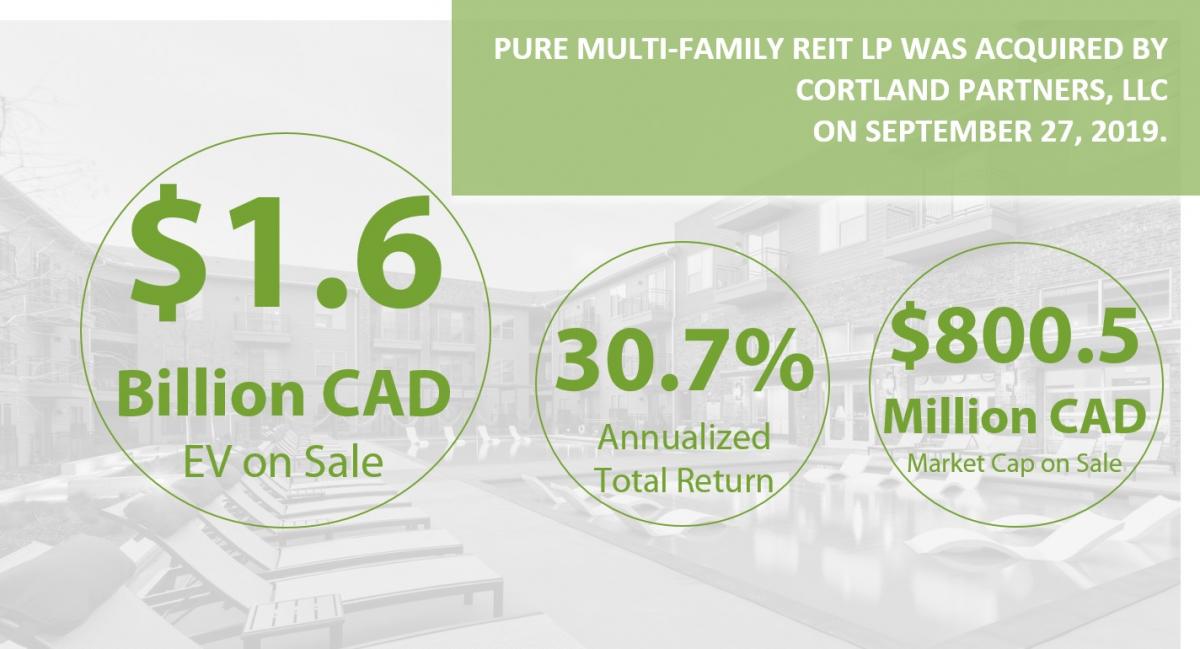 Rentable Area (sq ft): 269,128
Site Area (acres): 14.1
Number of Units: 264