Park at West Ave was constructed in 2014 and consists of 360 residential units with 82 two-storey townhomes and 278 luxury apartments averaging 898 square feet. The 29 acre gated community is located near the San Antonio sub-markets of Hill Country Village and Church Hill Estates and features a luxurious clubhouse, a 24-hour state of the art health club, an urban oasis pool, an indoor and outdoor aqua lounge, a volleyball court, expansive courtyards and barbeque areas with grills for outdoor entertaining.
Pure Multi-Family REIT LP
Pure Multi-Family REIT LP was a Canadian-based publically traded REIT LP which offered investors exposure to attractive institutional quality U.S. multi-family real estate assets, from its IPO in January 2012 until its sale in September 2019.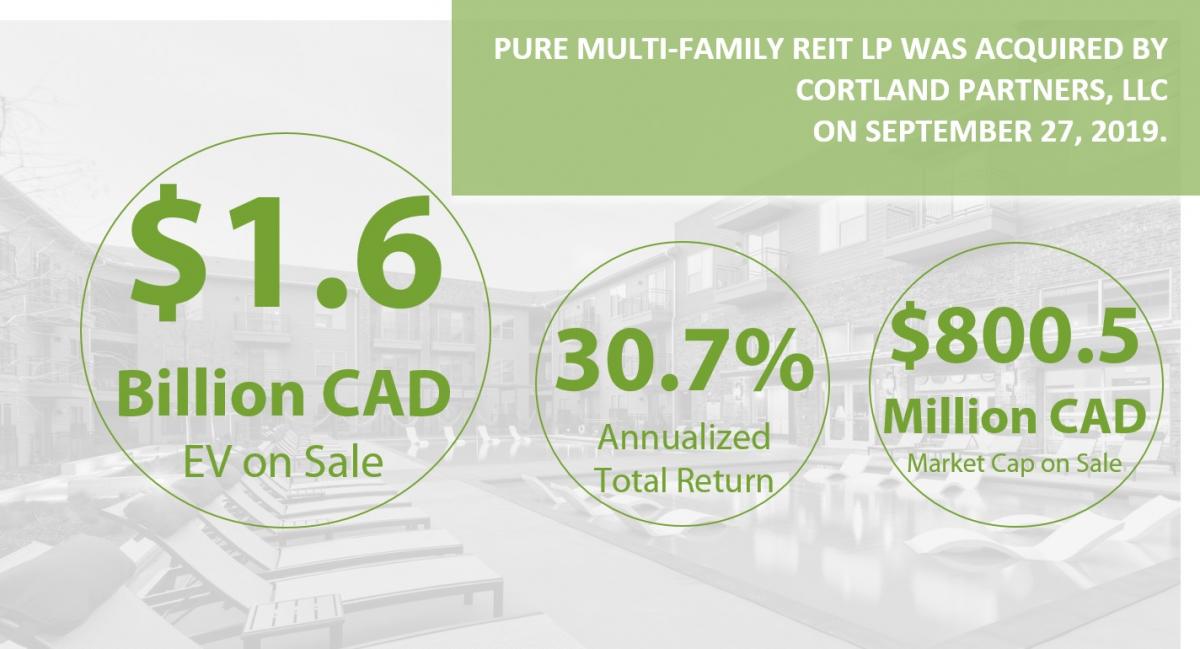 Rentable Area (sq ft): 323,255
Site Area (acres): 29.6
Number of Units: 360