Park 28 was constructed in 2015 and consists of 152 residential units averaging 826 square feet.  Park 28's central Phoenix infill location is in the highly desirable residential area known as the Arcadia neighbourhood and offers immediate walking distance access to a Sprouts Grocery Store, several restaurants, Starbucks, and various other services.  Park 28 is also a three minute drive from the Biltmore area, including the storied Biltmore Resort and Spa and the high-end Biltmore Fashion Park. The property offers views of Camelback Mountain, the adjacent Los Olivos Municipal Park, as well as downtown Phoenix, which is just ten minutes away.
Pure Multi-Family REIT LP
Pure Multi-Family REIT LP was a Canadian-based publically traded REIT LP which offered investors exposure to attractive institutional quality U.S. multi-family real estate assets, from its IPO in January 2012 until its sale in September 2019.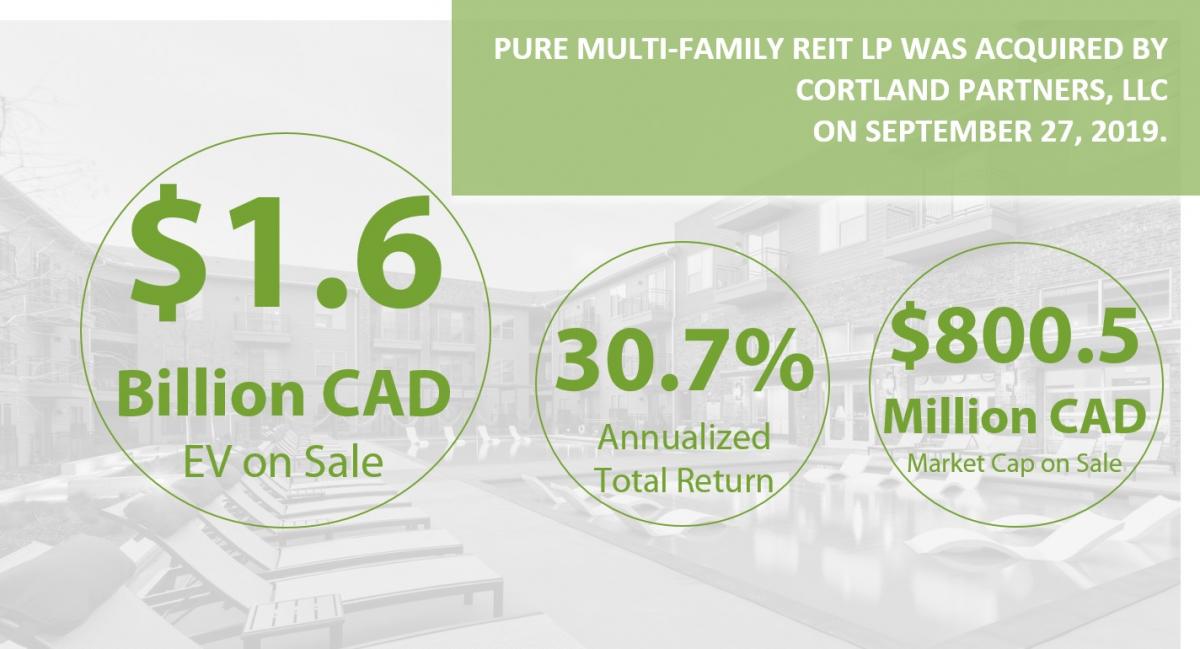 Rentable Area (sq ft): 125,582
Site Area (acres): 4.3
Number of Units: 152