Lansbrook at Twin Creeks was constructed in 2002 and consists of 288 residential units averaging 961 square feet.  It has value-add potential and is located in the highly desirable residential area of Allen, Texas, one of the fastest growing cities in Texas. According to the Allen Economic Development Corporation, Allen, Texas is the 16th fastest growing city in the U.S. and the 2nd fastest growing city in the Dallas Fort Worth Metro Area.
Lansbrook at Twin Creeks is situated in the highly acclaimed Allen Independent School District, and easily accessible as it is positioned along Benton Drive just a few minutes from the Central Expressway (US Route 75) and the US Route 121 interchange, one of the most heavily travelled interchanges in Far North Dallas.
Pure Multi-Family REIT LP
Pure Multi-Family REIT LP was a Canadian-based publically traded REIT LP which offered investors exposure to attractive institutional quality U.S. multi-family real estate assets, from its IPO in January 2012 until its sale in September 2019.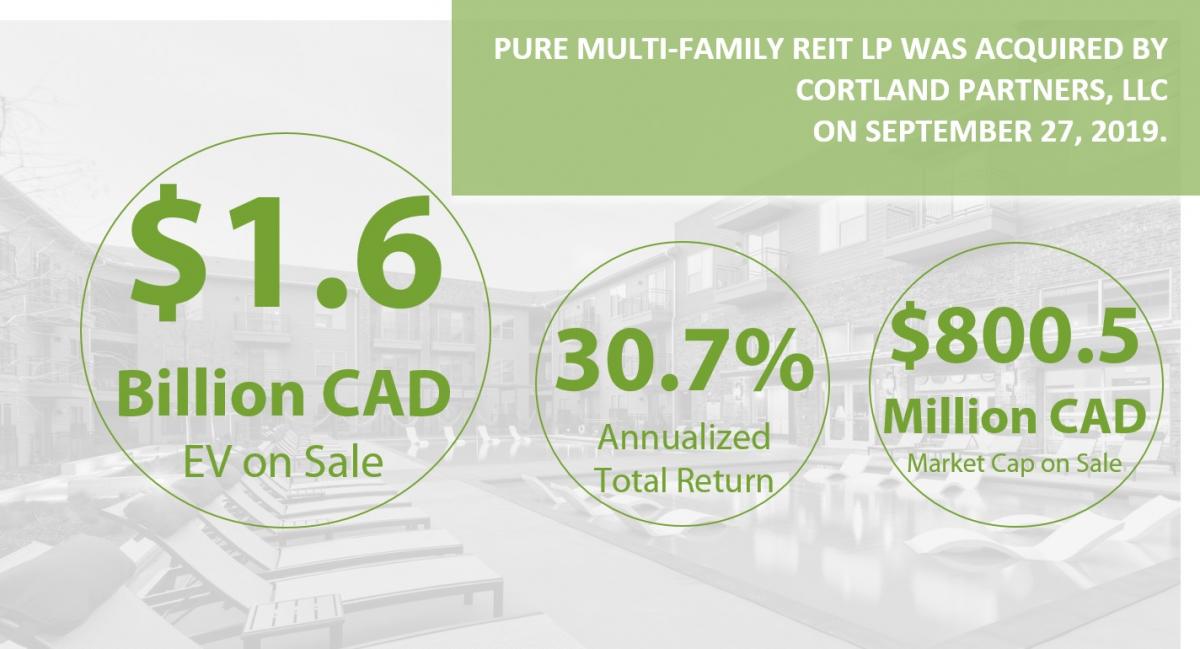 Rentable Area (sq ft): 276,708
Site Area (acres): 18.6
Number of Units: 288