Brackenridge at Midtown was constructed in 2014 and consists of 282 brand new luxury residential units averaging 852 square feet.  Brackenridge at Midtown offers custom home interior features such as stainless steel appliances, granite countertops, wood-style flooring and walk-in closets. 
Pure Multi-Family REIT LP
Pure Multi-Family REIT LP was a Canadian-based publically traded REIT LP which offered investors exposure to attractive institutional quality U.S. multi-family real estate assets, from its IPO in January 2012 until its sale in September 2019.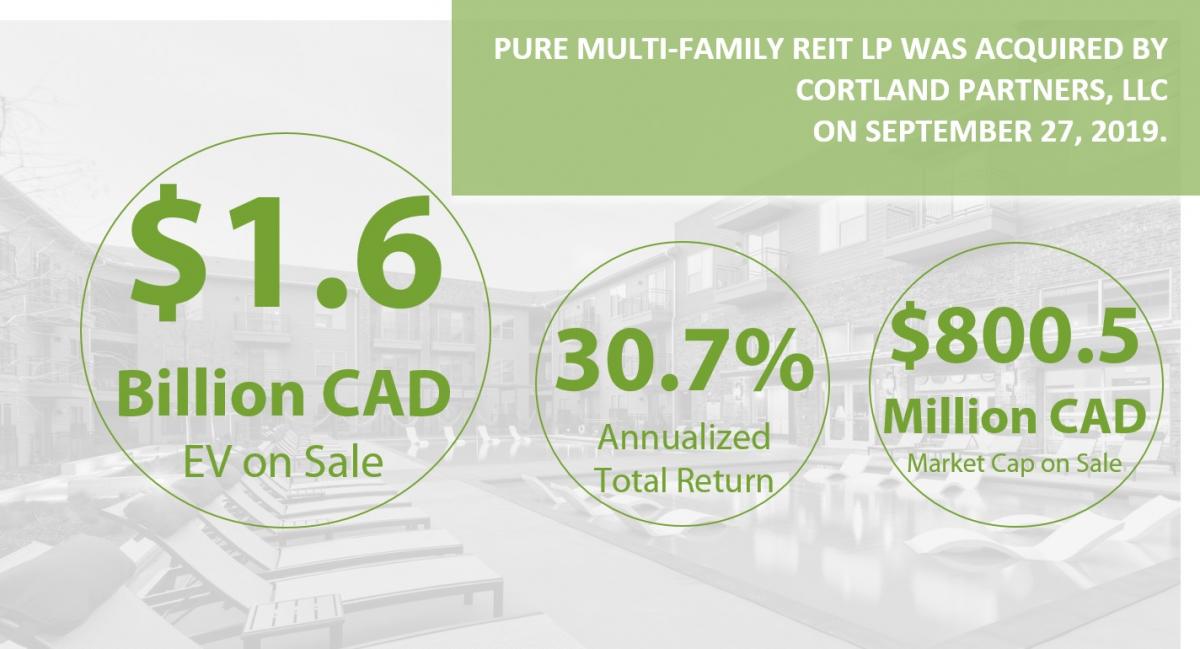 Rentable Area (sq ft): 240,205
Site Area (acres): 9.6
Number of Units: 282