Avenue on Fairmount, located at 4210 Fairmount Street in Dallas, Texas, was constructed in 2015 and consists of 368 luxury apartments averaging 829 square feet. The Property is a unique Class "AA" trophy property in a prime, infill location.
The Oak Lawn submarket offers residents easy access to downtown Dallas, the Dallas Medical District, Uptown Dallas and Love Field Airport, each within a 10 minute drive. Additionally, numerous trendy restaurants and entertainment venues are within walking distance of this asset.
Pure Multi-Family REIT LP
Pure Multi-Family REIT LP was a Canadian-based publically traded REIT LP which offered investors exposure to attractive institutional quality U.S. multi-family real estate assets, from its IPO in January 2012 until its sale in September 2019.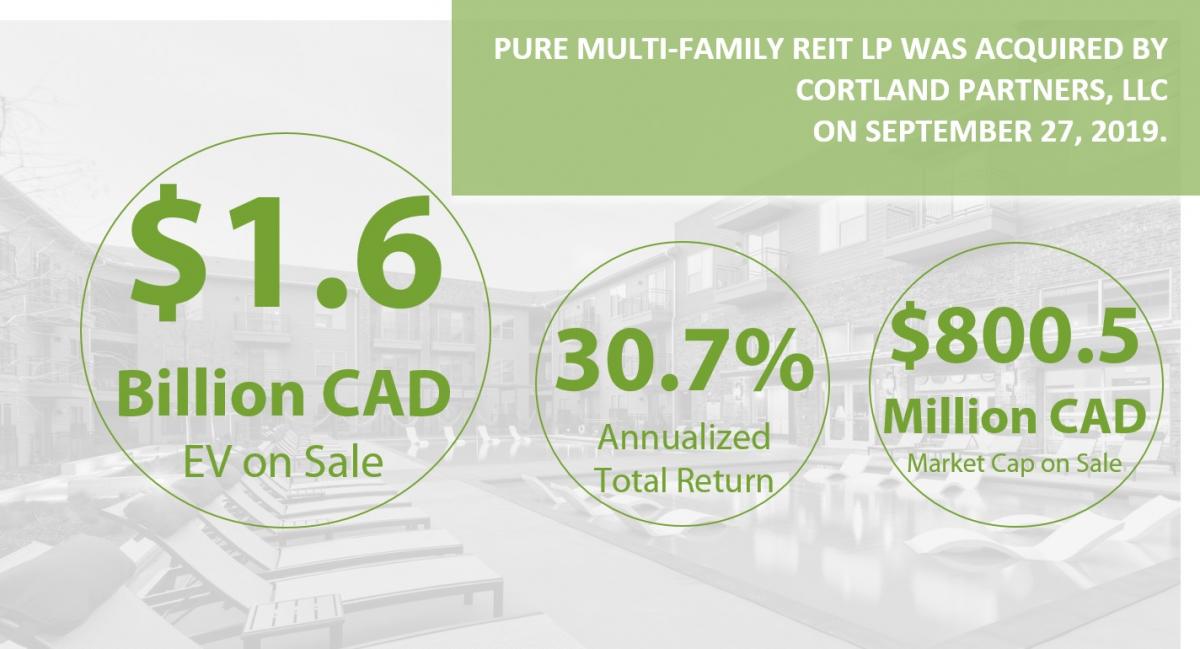 Rentable Area (sq ft): 304,950
Site Area (acres): 3.7
Number of Units: 368